Synopsis:
Kacey Cleary's whole life imploded four years ago in a drunk-driving accident. Now she's working hard to bury the pieces left behind—all but one. Her little sister, Livie. Kacey can swallow the constant disapproval from her born-again aunt Darla over her self-destructive lifestyle; she can stop herself from going kick-boxer crazy on Uncle Raymond when he loses the girls' college funds at a blackjack table. She just needs to keep it together until Livie is no longer a minor, and then they can get the hell out of Grand Rapids, Michigan.

But when Uncle Raymond slides into bed next to Livie one night, Kacey decides it's time to run. Armed with two bus tickets and dreams of living near the coast, Kacey and Livie start their new lives in a Miami apartment complex, complete with a grumpy landlord, a pervert upstairs, and a neighbor with a stage name perfectly matched to her chosen "profession." But Kacey's not worried. She can handle all of them. What she can't handle is Trent Emerson in apartment 1D.

Kacey doesn't want to feel. She doesn't. It's safer that way. For everyone. But sexy Trent finds a way into her numb heart, reigniting her ability to love again. She starts to believe that maybe she can leave the past where it belongs and start over. Maybe she's not beyond repair.

But Kacey isn't the only one who's broken. Seemingly perfect Trent has an unforgivable past of his own; one that, when discovered, will shatter Kacey's newly constructed life and send her back into suffocating darkness.
__________________________________________________________
I won't go into too much detail regarding the events of this story, I don't want to spoil anything-- the synopsis already gives a very good idea what it's about :) I will say that I absolutely loved this book! This was an extremely emotional read for me and such a beautiful story! It's a story about love and friendships, about family, about pain and loss, about forgiveness, about healing. I fell in love with all of the characters, they all had something very special to bring to the story and helped to break up the very serious issues-- drunk driving, death, PTSD-- with plenty of laugh-out-loud moments. I really love K.A. Tucker's writing style and I absolutely cannot wait to read more of her work. (We'll get Livie's story in April!). This is definitely a must read, I promise you will love it!
A few quotes:
"Just breathe. Ten tiny breaths … Seize them. Feel them. Love them."
"I can feel his very existence as if it's wrapping its hand around my soul, cradling it, trying to protect it from harm and I'm terrified. Terrified because I don't ever want the feeling to end."
"He leans in closer and closer until his breath caresses my mouth. I'm paralyzed. I swear he's going to kiss me. I swear I'm going to let him."
"And you must be Princess Mia? I've heard about you."
Her lips pucker and she leans out just a bit further from Storm's cover. "You have?!
He nods. "Well, I heard about a Princess Mia who likes ice cream. That must be you, right?"
She nods slowly and whispers, "Did you hear that, Mommy? People know I'm a princess!"
_______________________________________________________________
About the Author:
Born in small-town Ontario, Kathleen published her first book at the age of six with the help of her elementary school librarian and a box of crayons.
She is a voracious reader and the farthest thing from a genre-snob, loving everything from High Fantasy to Chick Lit.
Kathleen currently resides in a quaint town outside of Toronto with her husband, two beautiful girls, and an exhausting brood of four-legged creatures.
Three books in her best selling YA Paranormal Fantasy series - Causal Enchantment- are available now. The fourth and final book will be published in 2013.
Her New Adult Contemporary, TEN TINY BREATHS, originally self-published, has been acquired by Atria Books (a division of Simon & Schuster), along with three more books in the series.
Connect with K.A. Tucker:
Facebook
Twitter
Goodreads
Website
Blog
Ten Tiny Breaths- Facebook Page
________________________________________________________________
PURCHASE TEN TINY BREATHS!
Amazon
B&N
Kobo
**Giveaway**
a Rafflecopter giveaway
Next stops on the Ten Tiny Breaths Blog Tour: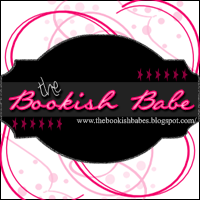 Blog Tour Organized By: